We began with the goals of creating more business for PAR and promoting greater awareness of reintegration issues, as well as an understanding of how the recycling drives operated. With this information, we brainstormed methods of reaching the audience.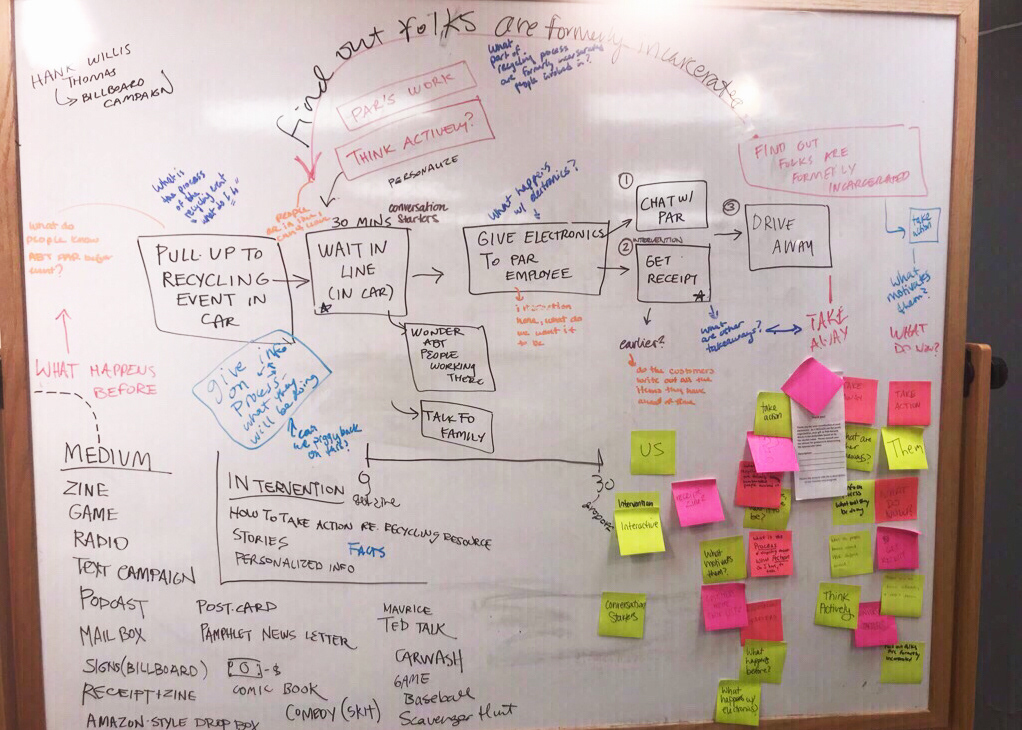 Our first prototype was a handheld wheel which users would be given in their car while they waited to drop off their recycling. It informed them of ways PAR helps its employees reintegrate and asked an open-ended question that promoted users to think about how they could relate to the issue of reintegration and to promote empathy with PAR's cause.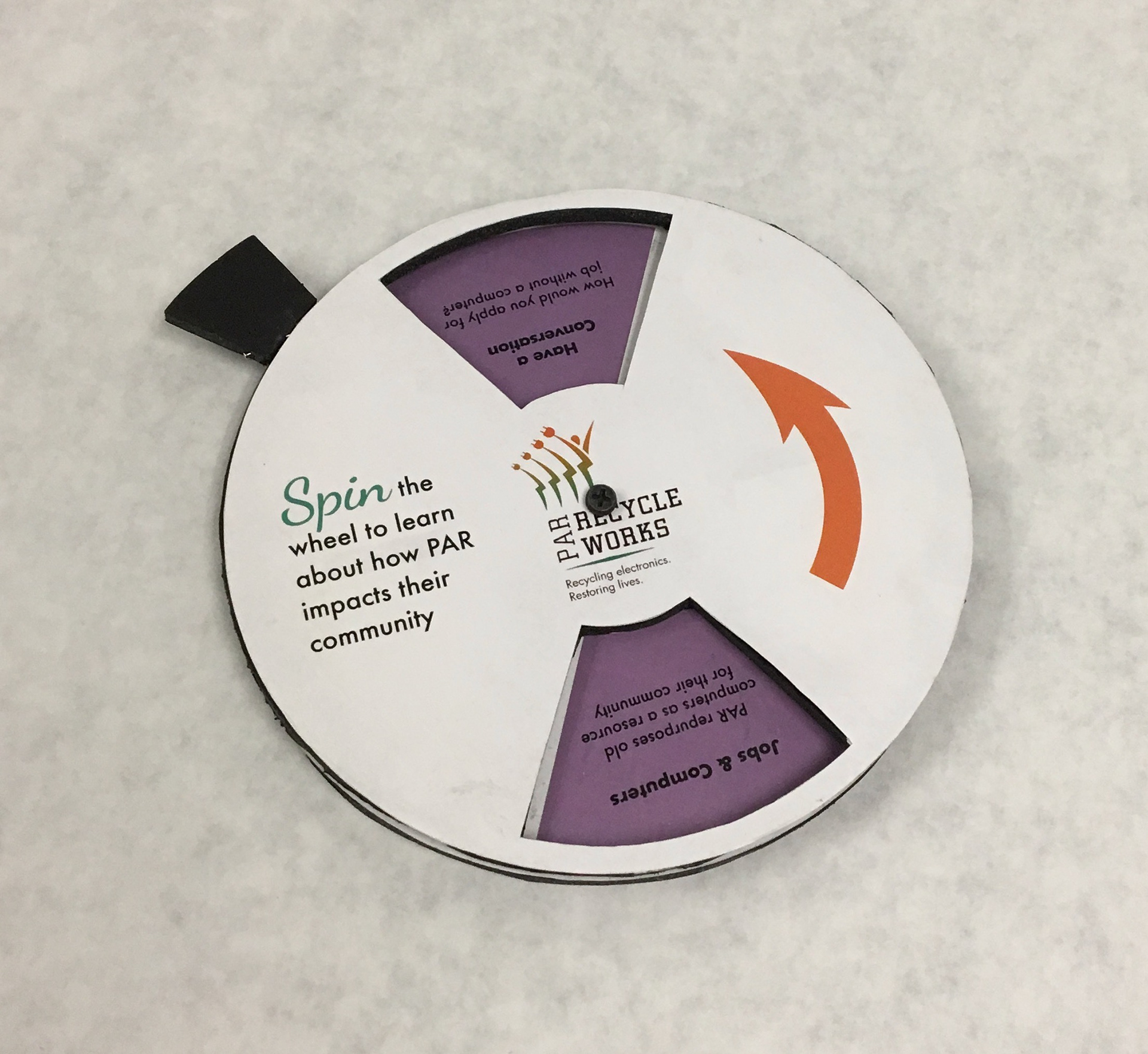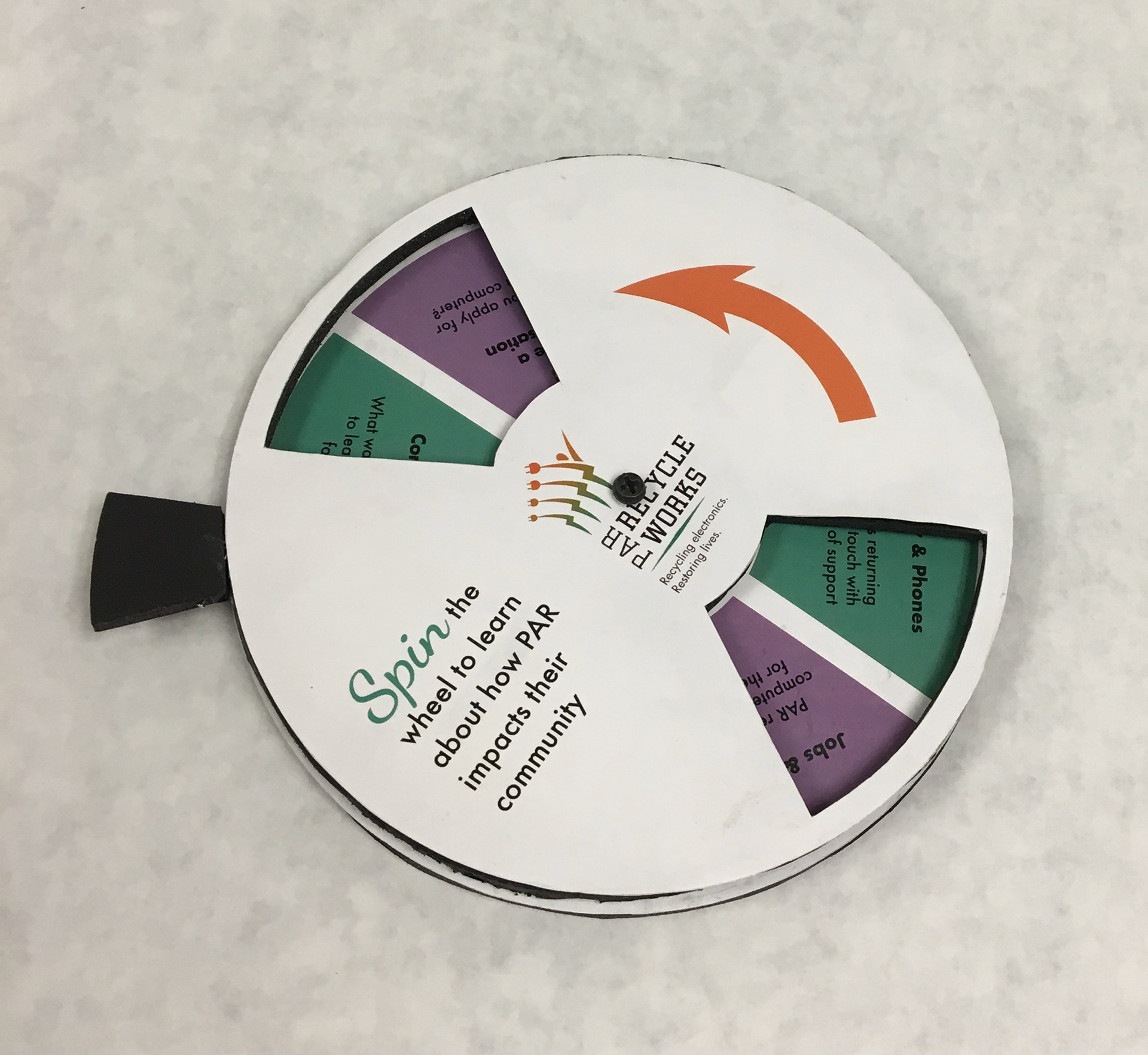 Testing this interactive at PAR's events revealed some key issues with our prototype:
-Users didn't know that PAR hired citizens returning from prison.
-It was logistically difficult to pass out the wheels to people at the recycling drive as they tended to be walking around, not sitting in their cars.
-The text was hard to read.
For our final iteration we made several changes to resolve these issues. By scaling up the wheel from a handheld activity to a large sign that could be set up in the area of the drive, we made it more visible and accessible to people walking around. We incorporated an explanation of PAR's mission with the instructions of the activity to give users background so that they could better use and understand the information and questions on the wheel. We also reformatted the text with a greater focus on readability.